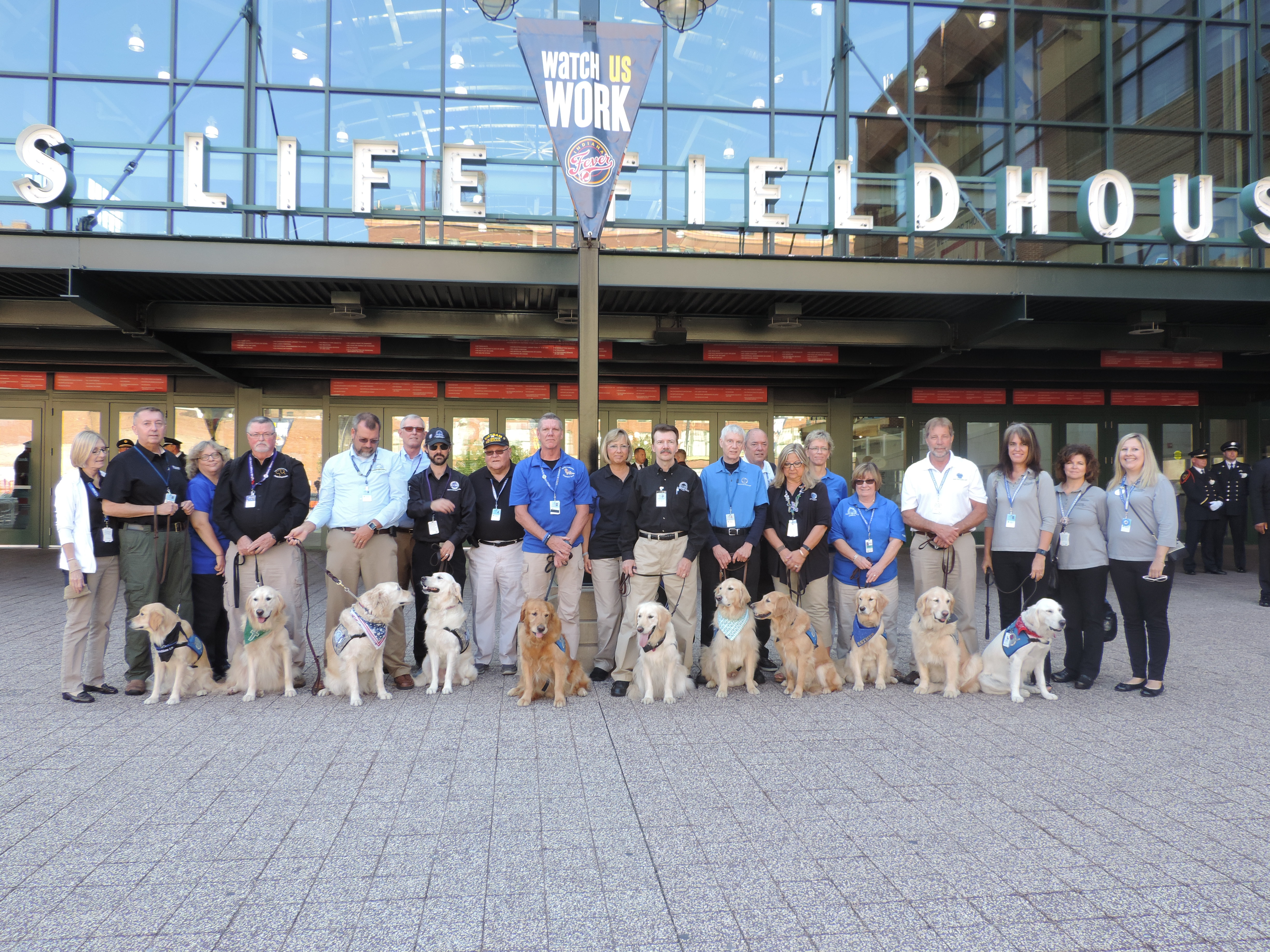 LCC Comfort Dogs serve at Southport Lt Allan Funeral
Fourteen LCC K-9s Comfort Dogs and their handlers and ministry helpers from five states attended the visitation and funeral for Southport Police Lt. Aaron Allan on August 4th – 5th to bring mercy, compassion, and comfort to thousands of people who came to pay their respects to the fallen police officer. The K-9 Police Ministry teams included retired law enforcement officers and Ministry team members from throughout the Midwest.
As the ministry teams departed in prayer, an officer nearby was invited to join and sent LCC the following message:
"I am the Officer from Prince's Lakes Police Department that was detailed outside Banker's Life yesterday for Lieutenant Allan's funeral. I want to thank you all again for being there, for supporting and comforting us. I was honored you asked me to be a part of your prayer circle. May God bless you all and your comfort dogs. All of you will forever have a special place in my heart."
Please join LCC as we continue to keep the Allan family, law enforcement officers, first responders and the community in our prayers.