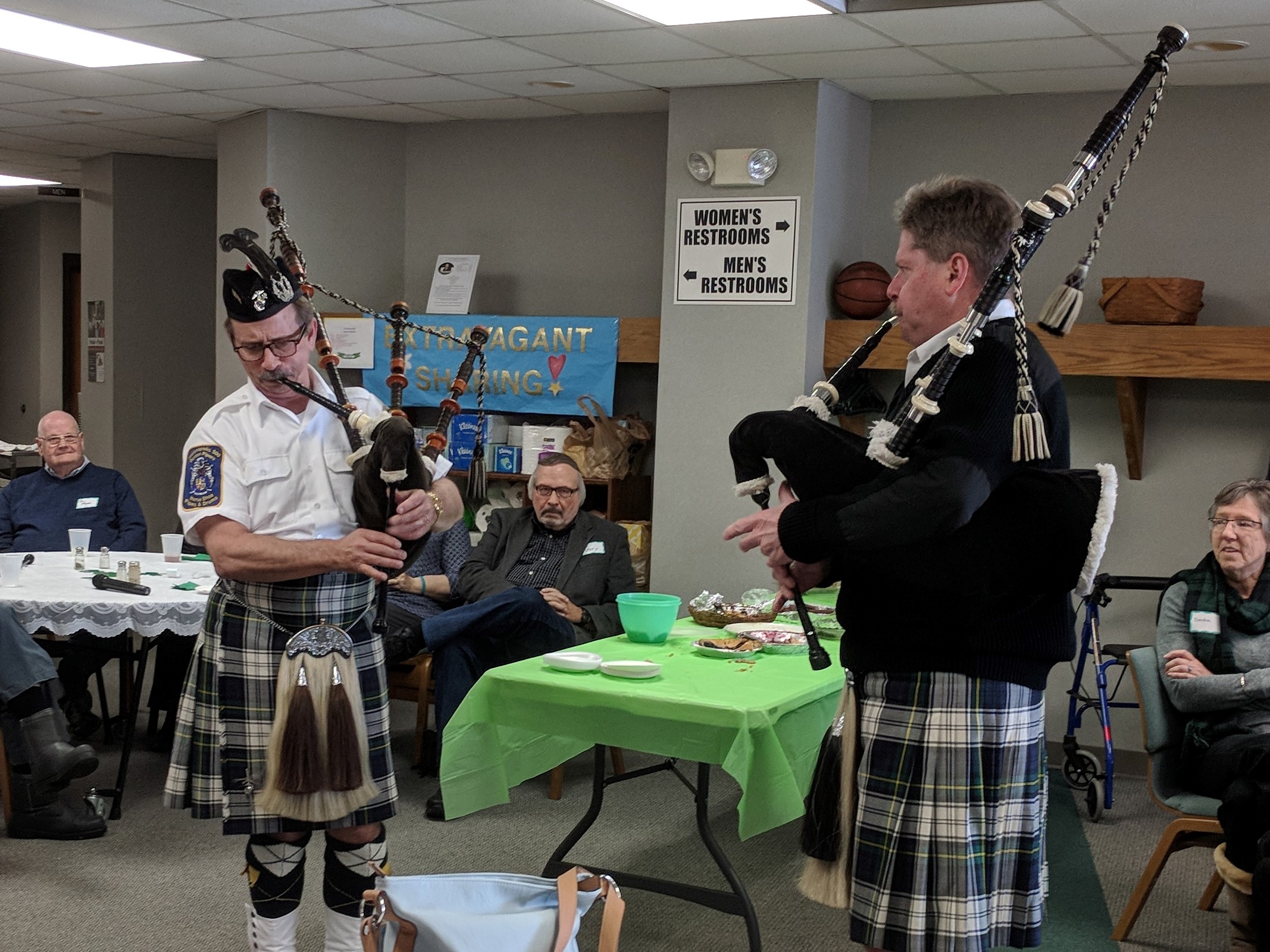 Adult Ministry Lunch & Learn March 21, 2018 — Gordon Pipers
On March 21, 2018, Calvary's Adult Ministry held its monthly Lunch & Learn event. After a great lunch and normal business, guest speakers Kent Evans and Doug Hardwick from the Indianapolis 500 Gordon Pipers presented a wonderful program, which included the history of the organization, bagpipes basics, and some traditional bagpipe music. The Gordon Pipers will be participating in their 55th Indianapolis 500 this year, and their affiliation with the Indianapolis Colts makes them the only NFL bagpipe band in the world.
Click here to view the full Photo Album on Facebook.