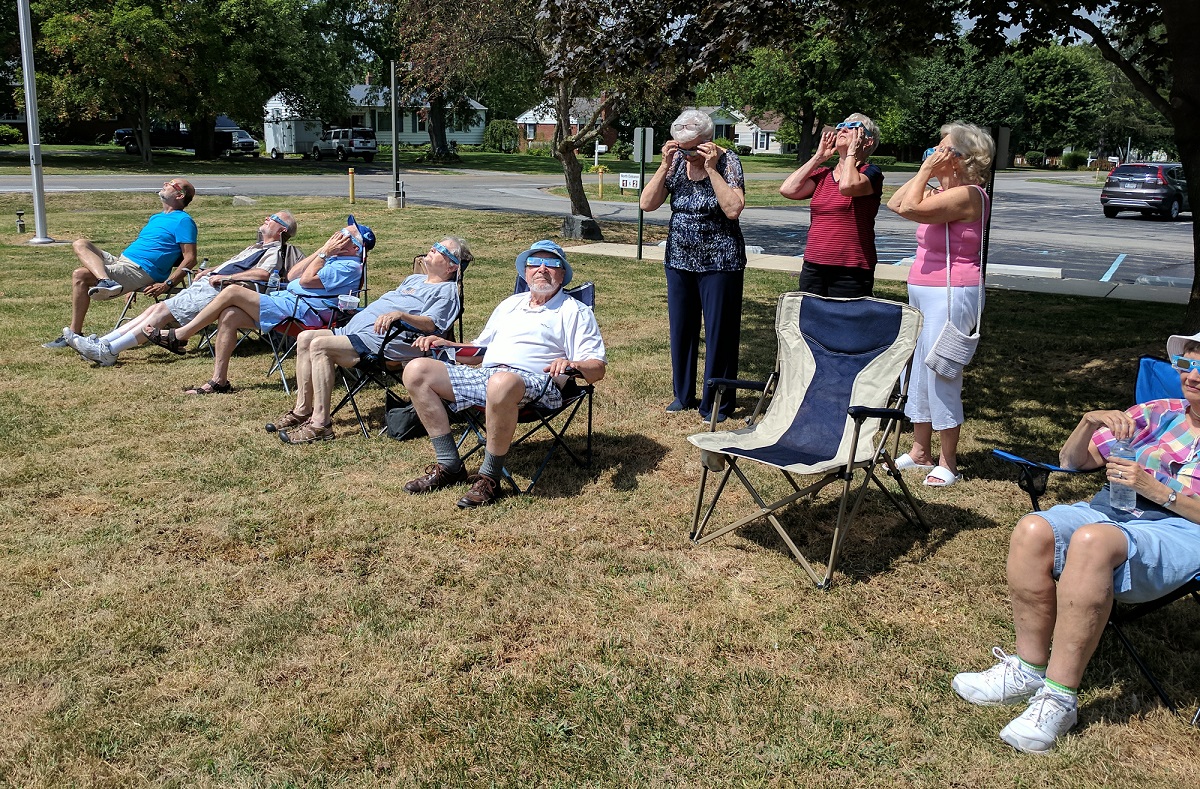 Adult Ministry 2017-08-21 Eclipse Viewing Party
God blessed us with a beautiful day to view the eclipse! The clouds cooperated as we were able to see the progression of the event from start to the maximum eclipse of 91.7%. Thanks to Emily Spelde for organizing the event and keeping us all safe with ISO certified glasses!
Click here to see the photo album on Facebook.