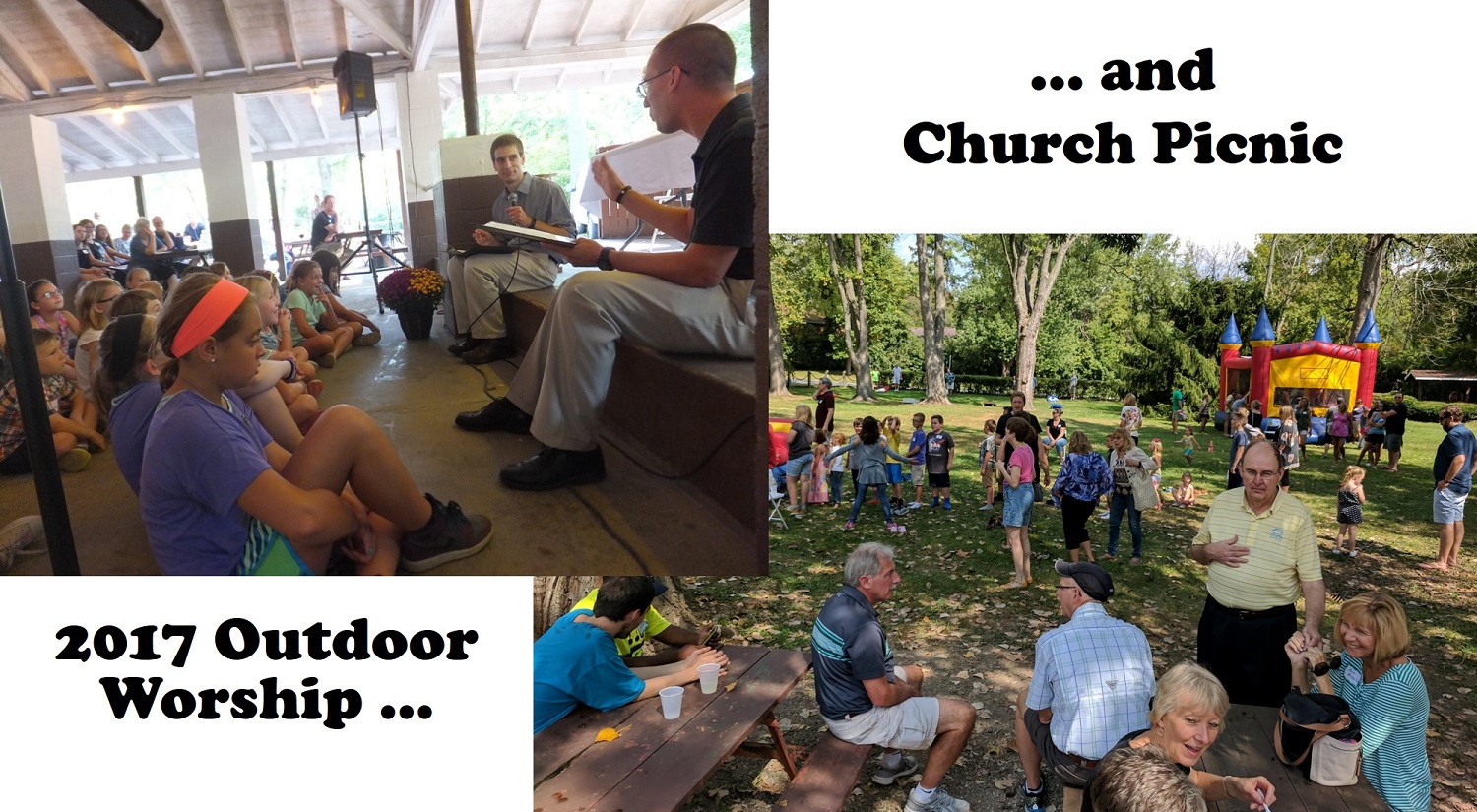 2017 Outdoor Worship and Church Picnic
On September 17, Calvary Lutheran held its annual outdoor event at German Park. The liturgical worship service featured uplifting music and scriptural readings, a children's message, and an inspiring sermon. Following worship Pastor Ebert held a mortgage burning to celebrate our recent retirement our our debt. A wonderful lunch after worship was followed by games, entertainment, and fun for all!
Click here to see our Facebook Photo Album.