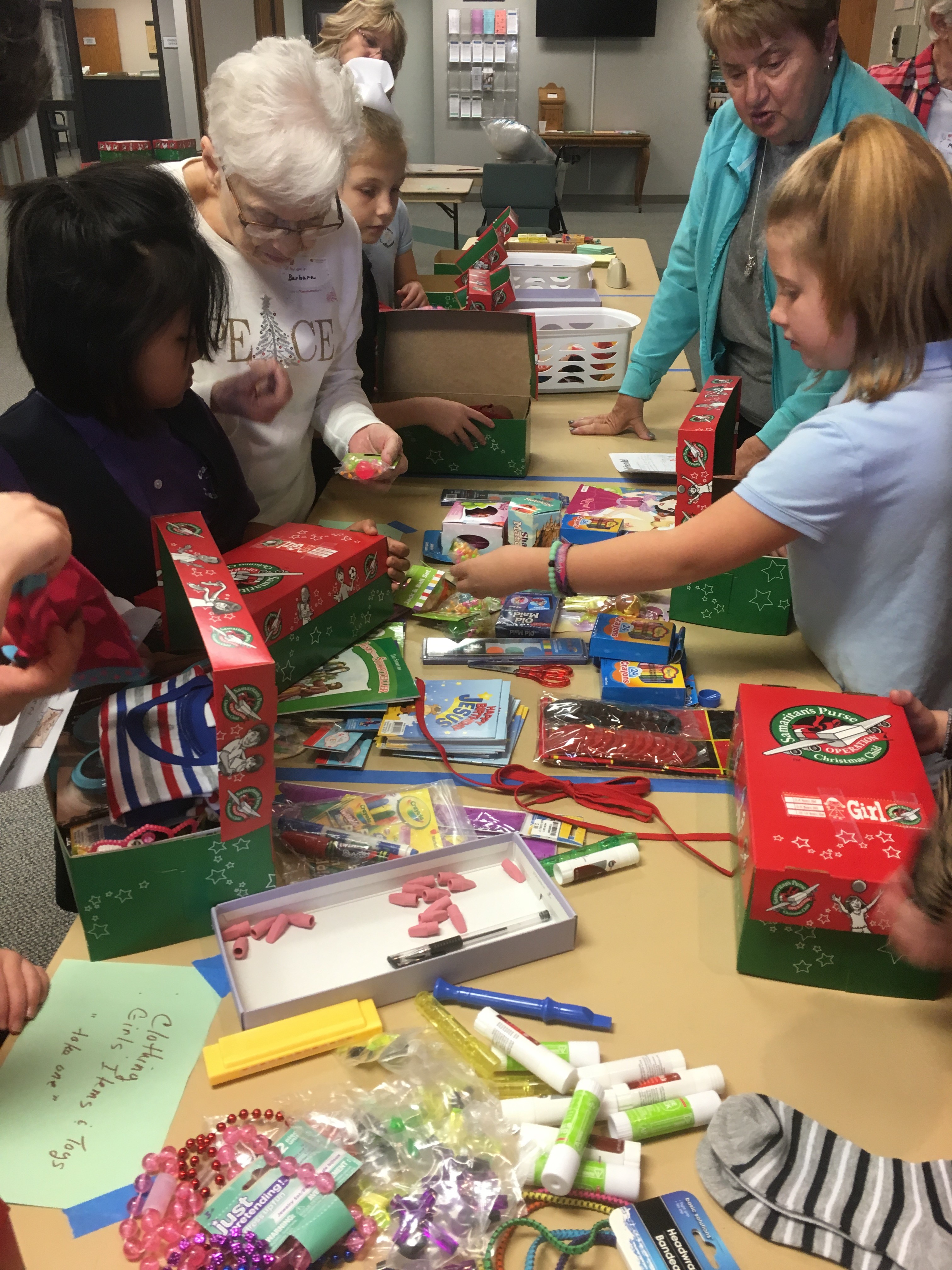 2017 Operation Christmas Child
On November 16 an intergenerational group, including students and seniors, held an Operation Christmas Child box packing event for the Samaritan's Purse organization. Children and volunteers packed 194 boxes for kids and said special prayers together. The boxes will be sent off around the world. What a great event for a great organization!
Here is a link to the full album in Facebook.